TRADITIONAL RULERS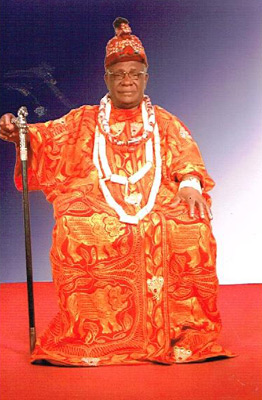 National President, Ass. of Royal Traditional Rulers of Nigeria
HRM, Eze, Dr. T.A. Obiefule
Traditional Ruler, Umudioka Ancient Kingdom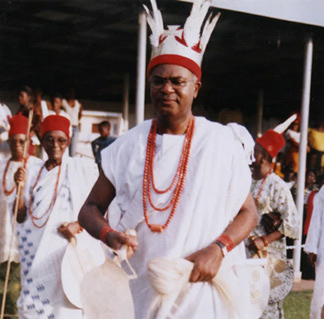 Obi of Onitsha
His Royal Highness, Igwe Achebe.
Chairman, Anambra State Council of Traditional Rulers.
Nnaemeka Alfred Ugochukwu Achebe. cfr, mni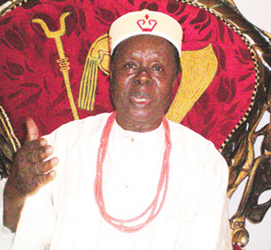 HRH, Obi of Awka,
Dr. Gibson Nwosu (Eze Uzu II of Awka)
Deputy Chairman, (Central) Anambra State Traditional Rulers Council.
Chancellor, Usman Danfodio University, Sokoto.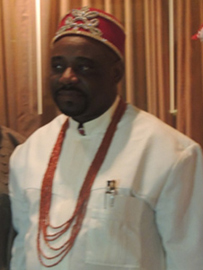 HRH, Eze Samuel A. Ohiri, KSC, AMLSCN
Obi of Obi-Orodo (Eze Imo)
Chairman, Imo State Council of Ndi-Eze.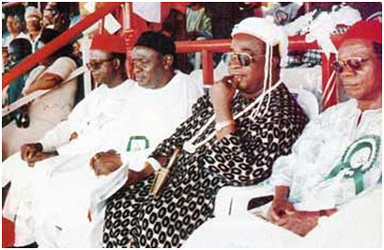 HRH Dr. Agom Eze (OON)OF Igboeze Onicha (Ebonyi State)
Chairman Ebonyi State Council of Traditional Rulers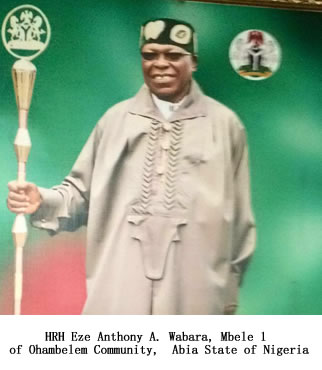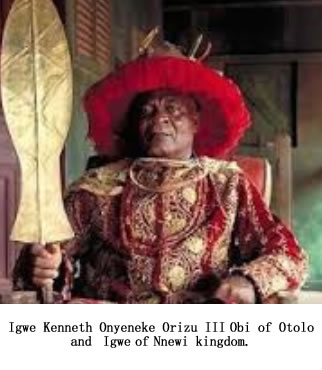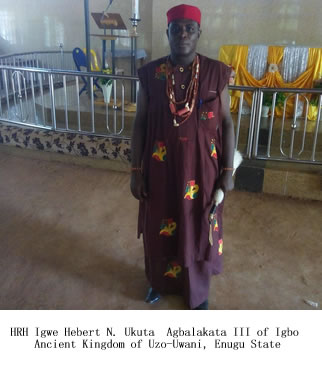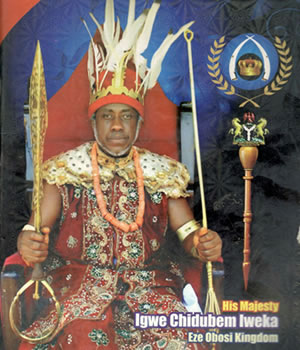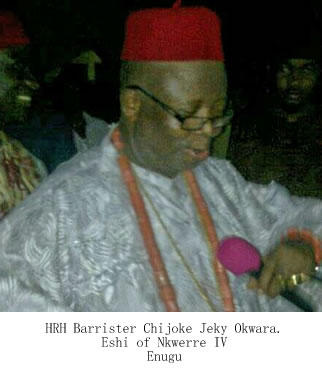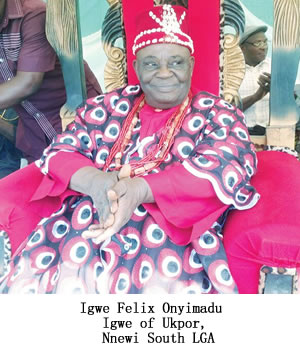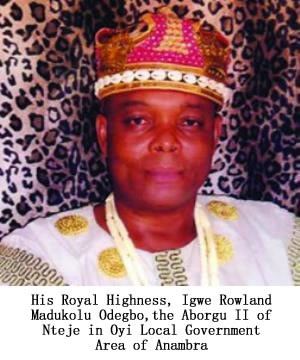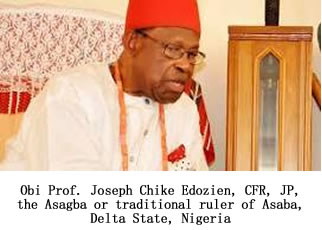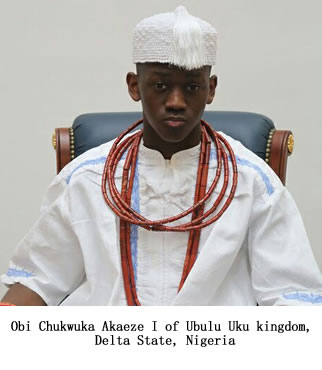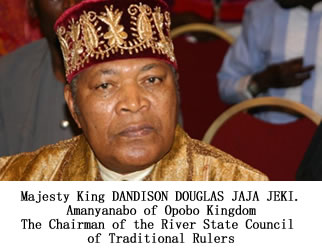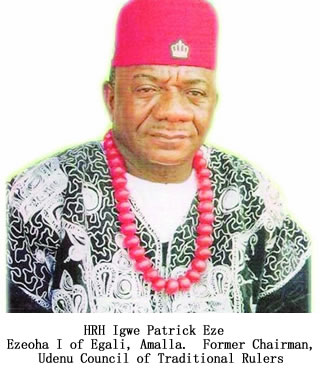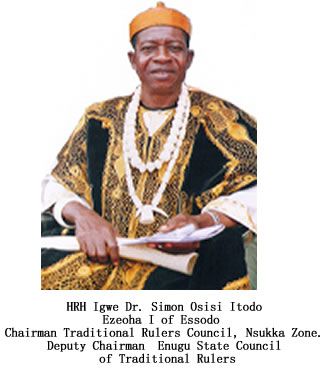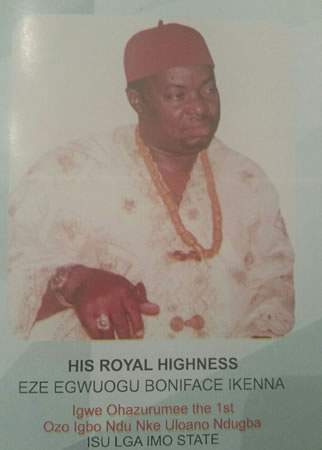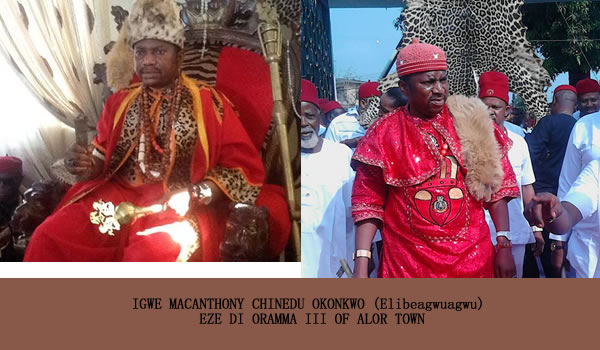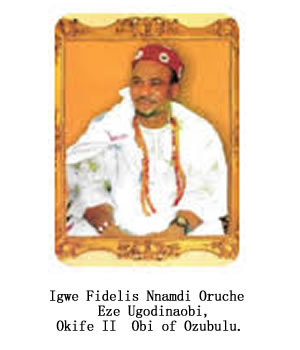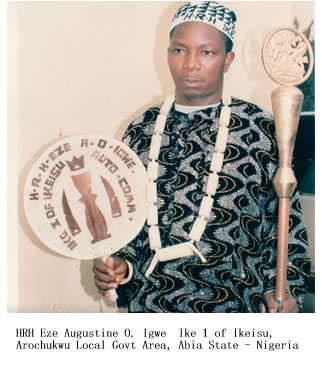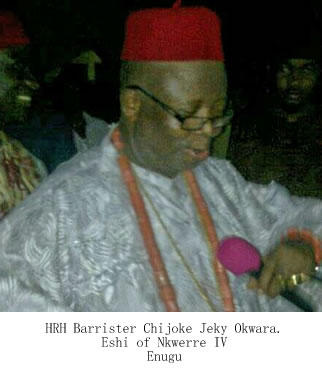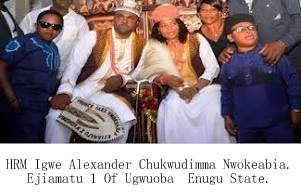 HRH Igwe Barrister Raphael S.N. Eze Ochendo I of Obigo Obukpa 1st Deputy Chairman, Enugu State Council of Traditional Rulers and Chairman Enugu North Traditional Rulers.