News
Post date:
Mon, 02/29/2016 - 00:00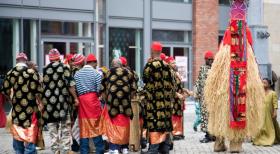 Did you know there are many new resources springing up on the internet for writing and speaking Igbo language? One of these apps is the "App Speak and Write Igbo language. There are also many websites where you can learn how to speak and write in Igbo Language. We will be bringing you periodic updates on these important developments and efforts towards the preservation and propagation of Igbo language and Culture. One of these websites is The Igbo Network http://ilc.igbonet.com/lesson01/.
Post date:
Mon, 02/29/2016 - 00:00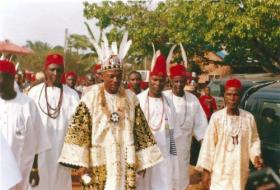 Igbo Nze na Ozos Igbo Cultural Preservation in Baltimore August 5th-7th, 2016. The upcoming ICOTTH-USA igbo Language Festival holding in Baltimore Maryland USA Agust 5-7th 2016 has received a major boost. In a telephone conversation between Okechukwu P. Oranika, and the Chairman Chief [ISI NZE] Benson Chinedu Nwogwugwu an agreement was reached that the South African based Igbo Diaspora Organization "NZE NA OZO NDI IGBO SOUTHERN AFRICA" will be joining in a strategic sponsorship partnership for the coming Baltimore festival.
Post date:
Wed, 01/04/2012 - 09:35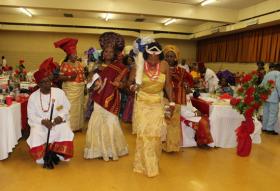 ICOTTH-USA) in Collaboration with Africa Business World